The following was published in the Bracebridge Examiner following Rene's passing.
A requiem mass was held for René Caisse at St Joseph's Catholic Church at 11.00 AM last Friday. Nurse Caisse, who died in South Muskoka Memorial Hosp. on December 26th, 1978, suffered a broken leg in a fall at her Hiram St. home five weeks ago, from which she never recovered.
When she died, René was [90], and had reached the summit of her professional career as the developer of Essiac (Caisse spelled backwards), a herb tea said by many to be a positive benefit in the treatment of cancer.
Although married briefly to Charles McGaughey, a North Bay lawyer, one of many who benefited from Essiac, Nurse Caisse used her maiden name most of her life. René was one of eight girls in a family of 11 children and was the third daughter born to Joseph and Friselde Caisse.
The Caisse family moved to Bracebridge from Peterborough in the late 1800's before there was even a railway into the Muskoka district. Joseph, a tobacconist, died at 60, but Friselde, a seamstress and milliner, lived until she was 90. Indeed, Friselde Caisse received treatment in her 72nd year, after it was found she had cancer of the liver. Dr. McGibbon, who always said he was opposed to her work, challenged her to do something about her mother's condition. After 10 days of treatment, Friselde began to recover and, in fact, lived another 18 years.
René's entire life was dedicated to the nursing profession and it was during the early years of her career that she came upon the cancer treatment which was to dominate the rest of her life. It was in Haileybury Hospital, Ontario, that Rene first learned of the herbal tea which she believed could cure cancer. An elderly woman who had cured herself of breast cancer years earlier, gave René the recipe for a herbal remedy used by the Indians.
Over the years which followed, René refined the recipe, experimented with mice and subsequently used the finished product to treat people suffering from cancer.
Hundreds received Essiac at Nurse Caisse's Bracebridge clinic and in the late 1930's, there was a lot of public pressure to have it recognised by the medical profession as a cancer cure.
The provincial government's Cancer Commission formed in 1938. In 1939 it released a report recognising only limited benefits from Essiac in the treatment of cancer. The Commission refused to acknowledge it as a cancer cure and demanded to know the ingredients before allowing the herbal tea to be tested further. Nurse Caisse refused to release her formula for the Essiac and continued to do so until she handed it over to the Resperin Corporation early last year.
Throughout her long struggle with the Cancer Society and the medical profession in general, Nurse Caisse insisted that if she were to hand over the formula to the medical establishment, her cancer treatment would be shelved forever.
In tests conducted during 1977, two Ontario doctors concluded that Essiac was totally useless in treating 40 patients with various forms of cancer. Nurse Caisse dismissed the tests as just one more attempt by the medical profession to discredit her and subsequently handed her formula over to the Resperin Corporation, which is controlled by the uranium miningmagnate Stephen Roman of Toronto.
Resperin agreed to pay Rene $250 during the test period, and a share of any profits, should the treatment ever be placed on the market. In comparison to amounts of money offered to her for her formula over the last 50 years, including one offer for $1 million, the Resperin payment was not all that generous. Nevertheless, Rene Caisse believed that the time had come to hand her formula over to somebody and she clearly believed Resperin had the ability to get the approved as a cancer treatment.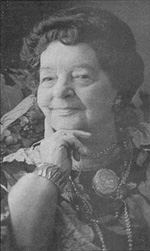 Rene Caisse, 1888-1978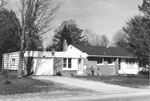 Her modest home in Bracebridge where she spent her twilight years, still treating patients.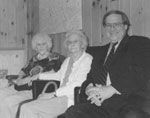 Rene Caisse (center), in her latter years, seated with life long friend and Essiac activist, Mary McPherson (left) and T.P. Maloney, distributor of Essiac®.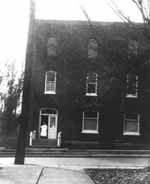 Rene in the door of her beloved clinic.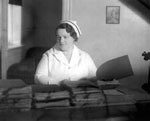 Rene as head nurse.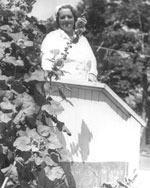 Rene, best remembered.